Welcome to MHJA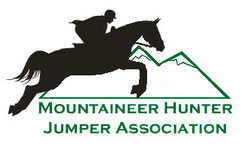 ******************************************
Reserve
your hotel rooms for the
2023 MHJA show now!!!!
Special rates only available
until June 26!!!
Special hotel room rates are now available for the
MHJA Endless Summer Horse Show.
Go to the "2023 MHJA Horse Show Special Room Rates" page for information.
Reservations must be made by June 26
to receive the special rates!!!
Unrated and rated 2022-2023 membership forms
now available!
It's time to start making plans for the
2022 Year End Award Banquet!!!
Mark your calendars!!
This year's banquet will be held
Saturday, January 14, 2023!!
The banquet will again be held at the
DoubleTree by Hilton Hotel - Meadow Lands
340 Racetrack Road, Washington, PA  15301.
Hope to you see there!
Go to the Forms and Payment page
for the Banquet registration form.

Check out photos from the 2022 horse show!!!
Go to the photo page.
2022
Carousel Horse Tack
Mini Prix Winner
Son of a Bid

Sarah Delahanty
2022
Candy Lane Acres
Hunter Derby Winner
Kopy That
Christy Lyons
2022
Couples Class Winners
Christy and Billy
Lyons
2022
Top Adult Rider Trophy
Winner
Christy Lyons

2022
Top Junior Rider Trophy Winner
Emma Timko

Stuff the Trunk
Winner
Sarah West
Stuffed Trunk Raffle
Check out all the great prizes in the raffle!
Winners will be selected at the MHJA Endless Summer Horse Show on Saturday, July 30.
Go to the Raffle page for all the info!
Exciting Info About the New
Expanded MHJA!!!!
Hello and thank you for your interest in new expanded MHJA!!!
Here is some information/explanation of what we hope to accomplish:
What is the "Expansion"?
The MHJA will continue to offer the same circuit for the schooling shows. Nothing will change with the current system.  We will continue to sanction shows and members of the "Unrated" circuit will be able to accrue points, in their divisions, for year end awards. The MHJA will also offer a "rated" circuit. Rated shows such as Brave Horse, Chagrin, etc., will be on the calendar for the "rated" circuit. Riders can choose to nominate for "unrated" or "rated" circuit depending on what shows they attend.  Horse/rider combinations may not cross-nominate for both circuits.  See the Rated Rule book for divisions available for year-end awards.
What shows will count toward the "rated" circuit?
We currently have a commitment from Chagrin Valley Farms for sanctioning for all their horse shows for the 2021/2022 season.  Both schooling and Rated shows at Chagrin will count for points for the "rated" circuit.  The MHJA Endless Summer Show and Sewickley Hunt show will be included on BOTH the "Rated" and "Unrated" calendar. We anticipate getting WEC, Brave Horse, State College and possibly Swan Lake to sanction with us.
We are very committed to promoting the horse business in the area.  If there are any other shows we should consider for sanctioning, please let us know!!
Things to note:
The MHJA point system is based on number of entries in the class.  It does not give points for champion and/or reserve champion.  The point system does not give more weight to any show based on the rating of the show (A, AA, B, etc.).
The MHJA is a member centered organization.  That means we listen to our members and make decisions based on what YOU have to say!  We like to have fun and promote comradery between barns and members!
There will be ONE year end banquet for both circuits! 
What are our goals?
The MHJA is working to start a Junior MHJA.  We will have more information coming regarding the kinds of activities and projects they hope to have this year!
We hope to increase our membership!  More members mean better year end prizes and more fun!
Please consider joining the MHJA for the 2021/2022 show season!  We have a great group of people in charge and are always looking for fun, friendly people to help out!
Please do not hesitate to reach out with any questions!
Dottie Los
Dotlos2003@yahoo.com
******************************************

The Mountaineer Hunter Jumper Association was founded in 1998 to promote riders in the tri-state area (Pennsylvania, West Virginia and Ohio) that show on the local level.  Our mission is to instill a foundation for riders to help further their knowledge and involvement in the horse community and promote a healthy approach to competition.
This and That
Some exciting new things are happening with our organization again this year. As promised, we're working to make MHJA bigger and better than ever!
Don't forget to check the announcements page for MHJA news and the MHJA Horse Show page and Horse Show sponsors page.
Check out the calendar page for upcoming events and sanctioned horse shows.


MHJA has been accepted in the SHOW Program.  By collecting proof of purchase seals from Southern States, Legends and Triple Crown feeds, equestrians can help the organization receive 25 cents for each POP or $10 for each ton.  More information can be found on the Announcements/Newsletters Page.

Junior members in grades 10-12 are eligible to compete for our annual scholarship to help with post-secondary costs.
MHJA offers a Trainer Assistance Program for its professional members. The purpose of this program is to help local trainers who encounter a hardship in which they are unable to operate their business at regular capacity. Examples of hardships would include serious injury/illness or extensive property damage. Applicants would be eligible for a grant of $1,000. This would be a donation on behalf of the MHJA to the applying trainer and their business as a way of helping them get through their time of need.

The Mountaineer Hunter Jumper Association is a Federal 501(c)(3) Non-Profit organization, Federal ID number: 55-0767413. Contributions made to the MHJA are tax deductible per the current tax laws.  Contact us regarding any inquiries and for a receipt for your donation(s). Thank you for supporting the MHJA!